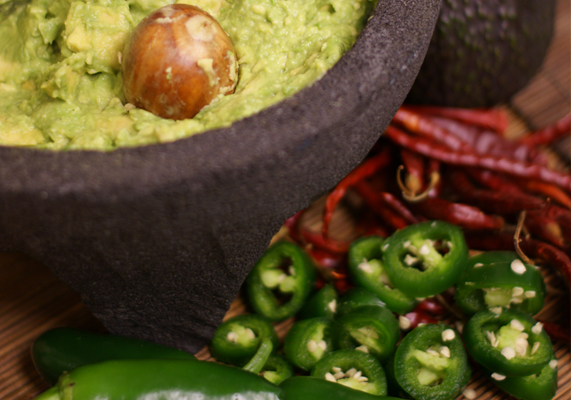 Ingredients:
1 large tomato, diced
3 tablespoons finely-chopped onion
1 green chile pepper, cored, seeded, and finely chopped
2 tablespoons fresh-squeezed lime juice*
1 ripe Hass avocado
1/2 teaspoon cumin seeds, toasted (optional)
1/4 cup firmly-packed chopped fresh cilantro leaves
Salt to taste
Coarsely-ground pepper to taste
Corn chips or Corn Tortillas
*The amount of lime juice various according to taste at the time.
Preparation:
In a large bowl, combine tomato, onion, chile pepper, and lime juice; set aside.
Peel, seed, and dice the avocado:
Add the diced avocado to the tomato mixture; gently stir together. NOTE: The lime juice will help keep the avocados from darkening.
Add cumin seeds, cilantro, salt, and pepper to the tomato/avocado mixture; stir until blended.
Let set at least 10 minute for the flavors to blend before serving.
Serve with your favorite corn chips.
Serves many.